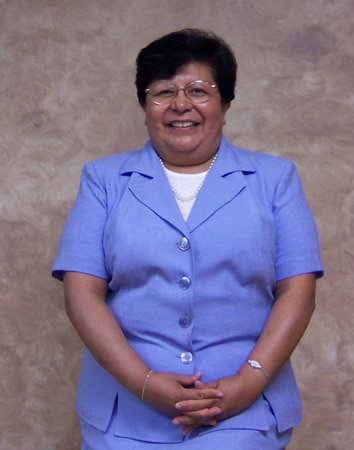 For whatever this is worth…since I have been in many different mission fields, here is my contribution:
1. All my fears were already taken care in prayer before I arrived in the mission fields. The Lord had already even given me precious promises as an answer to those fears.
Perhaps I had met some missionaries and their personalities were not what I expected.
Perhaps the extreme heat was not what I was used at all.
Perhaps were the insects, etc., proper of the almost jungle zone to where I would be.
Perhaps was the strong personality of the nationals, their lack of tact, the unnecessary volume in their voice
Perhaps there were the well known lacks in myself?
2. Before I arrived in the field, I constantly prayed Moses prayer: "If thy presence go not with me, carry [me] not up hence."
3. Once I arrived in the field I kept praying: "Lord, may Your grace go before me. Give me grace before missionaries and nationals."
4. Being a lady, and even if I would have been a man, as Proverbs say- If we hear and are quiet, we give the impression of being intelligent.
5. If we are gifted in a given area, or if we arrive with an impressive library, or talk about something we well know, be very sensitive to veteran missionaries who might feel threatened by you feeling so secure in those areas in which they know they lack a lot. Instead make them feel they are the ones who can teach you a couple things. And you might as well believe it because they can do that.
6. Speak to the veteran missionary alone and ask him or her: "After all your years of experience here, what advice would you give me?" Follow their advice!
7. You might be overly anxious to start working or serving in those areas you know you have had some experience before. WAIT! See if that is not the only area or job in which another missionary feels secure.
8. MANY THINGS you will NOT expect. Let us say, negative things will happen. Do not criticize in your heart. Each missionary there and everywhere, each has a story. So wait, and when you know his or her story you will realize why he or she is acting like that. I remember saying inside, "I will never be like that when I grow old." Not too long ago, now that I am old, I caught myself reacting the same way as that veteran missionary and I remembered my words.
9. The MOST IMPORTANT THING is practice HIS PRESENCE at all times. Be in true communion with the Lord each second. He will live through you and as you watch yourself, you will tell yourself, I am not that kind of a person they see in me and that is exactly right. They are seeing the Lord Jesus and not you. This will take care of saying the right word at the right time to the right person…not giving the idea that you are so much higher than somebody else, etc. Jesus is a Servant. This communion is only possible if you are constantly reading or meditating in Scripture and praying that those words might be a reality in you. DEPEND on the Lord even for the easiest thing for you.
10. Read books about the mentality of nationals as they see Americans, or Americans so-called true Christians. If you must learn their language, be humble about it. Do not blame the language because you are having a hard time learning it. I found myself criticizing the syntax in a language when I realized my own language has many more crazy ways of saying things. English is one of the hardest languages to learn due to their constant rule breaking and for having 26 letters but 53 different sounds for them.
11. Do not miss your own country, food, etc. Enter in the new country with a 100% of you there. Enjoy the new food, scenery, and culture. Embrace of that culture what the Lord would embrace and protect your children from embracing what they should not embrace from that culture.
12. I saw the first country where God sent me so beautiful that I would cry sometimes, completely moved I would tell the Lord: "Why did you call me to such a beautiful country?" I never missed my food, I loved the food in each country where I have been. I would always cry internally for something I cannot have IF crying internally would bring to me that which I miss. But since it does not change things, then why spend energy missing it? When nationals ask which country I love the most, my sincere answer is always This country where I am living right now! Praise God that has been and is the truth!
13. As you rent a house or apartment, knock on doors asking how to light the boiler, where can you buy this or that, etc., that will immediately put you in contact with your neighbors. Ask for their best house cleaners, etc. In a country, the ladies would hung their bedding outside the window, and I did too, and cleaned floors as well as cabinets with a combination of water and white vinegar as they did. If they would ask things that will shock you, such as "If you do not work who supports you?" How much money do you make a month? Always answer with the truth… they will think it strange but will continue confiding in you.
14. Do not ever compare countries, even if the nationals ask you.
Elsa Ramirez
Mexico
aldora.torres@gmail.com