The Christmas Cantata "Grace Did Much More Abound" presents the still often unfathomed truth of the grace of God. Beginning with the Old Testament promise of the Messiah and the evidence of God's abundant grace in the lives of such women as Rahab (the harlot), Ruth (the Moabitess), and Bathsheba (the adulteress). The cantata proceeds with the account of the angel's announcement to the virgin Mary and the Savior's subsequent birth in a humble manger. Weaving the story of the manger birth and the Cross together, the cantata references the account of the crucifixion when, in a dream, the angel tells Joseph that Mary's Son "shall be called Jesus, for He shall save his people from their sins."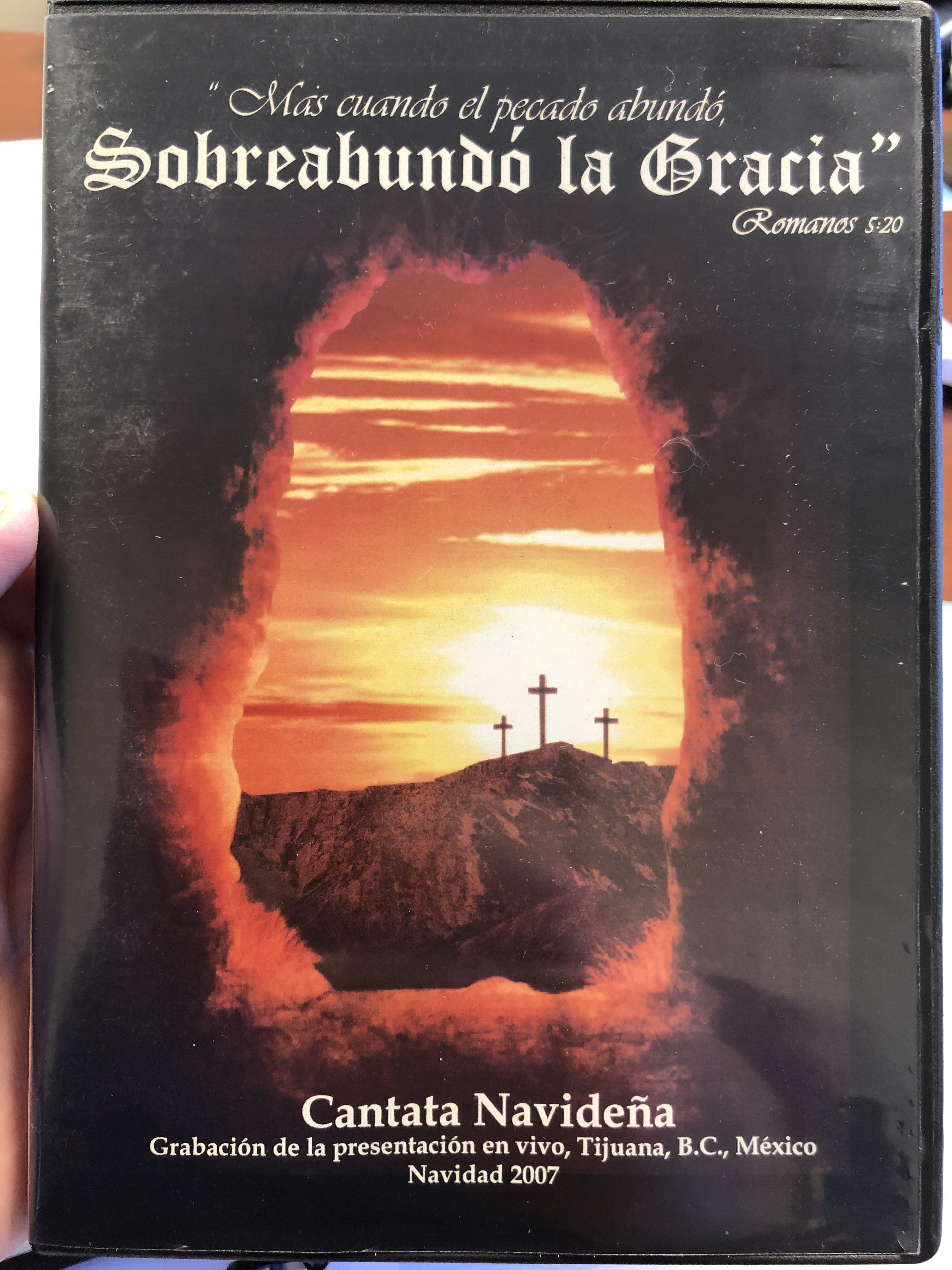 No detail is omitted as the shepherds and the angelic host are portrayed, leading into the observation that at His birth there was "no room" found for God's Son and giving an opportunity to invite the lost to make room for Him in their lives. The concluding song emphasizes the themes of the foolishness of this world rejecting this grace (Romans 1), the super-abundance of God's grace saving us from all our sin and freeing us from the bondage of sin (Romans 6:14), and the victorious life after the Spirit (Romans 8).
The presentation concludes with a short sermon giving an invitation to sinners to come to Christ for the salvation of their sins and to believers to come to Him for sanctification and a truly consecrated life.
The entire presentation contains subtitles in Spanish. Hopefully, we will edit in the future the same presentation with English subtitles.
The DVDs are $28 for those in the US and 25 Euros for those in Europe (this includes the cost of shipping). All proceeds will go toward the construction of a church building in Mexico.
This cantata can be used as a tool both for witnessing to the lost and for edifying believers. One could invite relatives and friends to see it at home. Perhaps it could even be used as a Christmas gift. Roman Catholics in some countries call this kind of presentation a "pastorela", so it can be introduced as such to them as we invite them to see it or to receive it as a gift.
This cantata was written by missionary Elsa A. Ramírez who has served the Lord for several years in Mexico. You can contact her by email, phone (619-780-9452), and mail:
P.O. Box 435281
San Diego, CA 92143